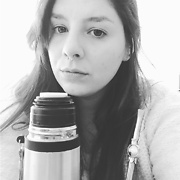 Displaying posts 1 to 10 of 19.

Hi nice to meet you welcome to Dubai i hope u like
Hola, te recibo en Dubai. Espero que te guste

varunsinghvi
32, Jodhpur, India

Hey sofia. I'mfrom India and will be visiting Argentina this December. I wish to learn some Spanish before i come so that i can interact with add many locals as possible. Also it either be great if you could suggest things to do in Argentina And places to visit

MaximilianoV
27, Talcahuano, Chile

Hola! muchas gracias por el consejo. Intenté hace un tiempo atrás aprender francés , la gramática no es tan difícil, pero si es difícil comprender a un hablante nativo, Hablan muy rápido... los francoparlantes deben pensar lo mismo de nosotros jaja. Saludos desde Chile! :D

wajira2009
39, Kandy, Sri Lanka

hello greeting from sri lanka Aruna
how are you doing ?
have a look sri lanka beauty
https://www.youtube.com/watch?v=aPNNC-b

maro28
30, Tangier, Morocco

Ola Sofia
Gracias por tu visita
Its a pleasure to know you


God bless you and your family for your kindness! ☺