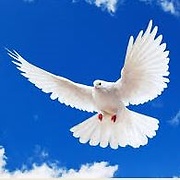 idyidy6
Idy, 40 y.o.

Speaks
Looking for
Friends
Language practice

Joined 7 years ago, profile updated 5 years ago.

Displaying posts 1 to 10 of 41.

Good Afternoon from Uganda and OSAWO

ShahidSaoul
33, Faisalābad, Pakistan

Hi Friend ;
How are you ? Can we be friend here ? Nice to meet you ;

Hey.615 I enjoy when my candid photos look and compliment me. Will you watch them?
taplink.cc/virtolysha

Nice to meet you,
I would like you to contact me via my Email (manuelsofia991@gmail.com) thank you in
anticipation

audioaficionado
45, New York City, United States

Hello Idy:) Hope all is well in your world. ~Julie

LucyMonkey2
48, Kharkiv, Ukraine

Hello.
I like what you wrote about yourself and why you are here. I also search for new friends so I hope to know more about you and your country and share our stories.
Bye.